Automated Digital Fundraising Campaigns
Managing donor relationships can be a difficult and time consuming process, but it doesn't have to be! With EzeCampaigns you can supercharge your fundraising activities, increase donor engagement and donor contributions.
In this day and age, it is getting harder and harder to keep donors engaged and most importantly donating. The old school method of manually managing paper forms and donor letters is a time consuming task for both the organisation and the constituent, resulting in poor conversion rates and taking up staff resources and budgets.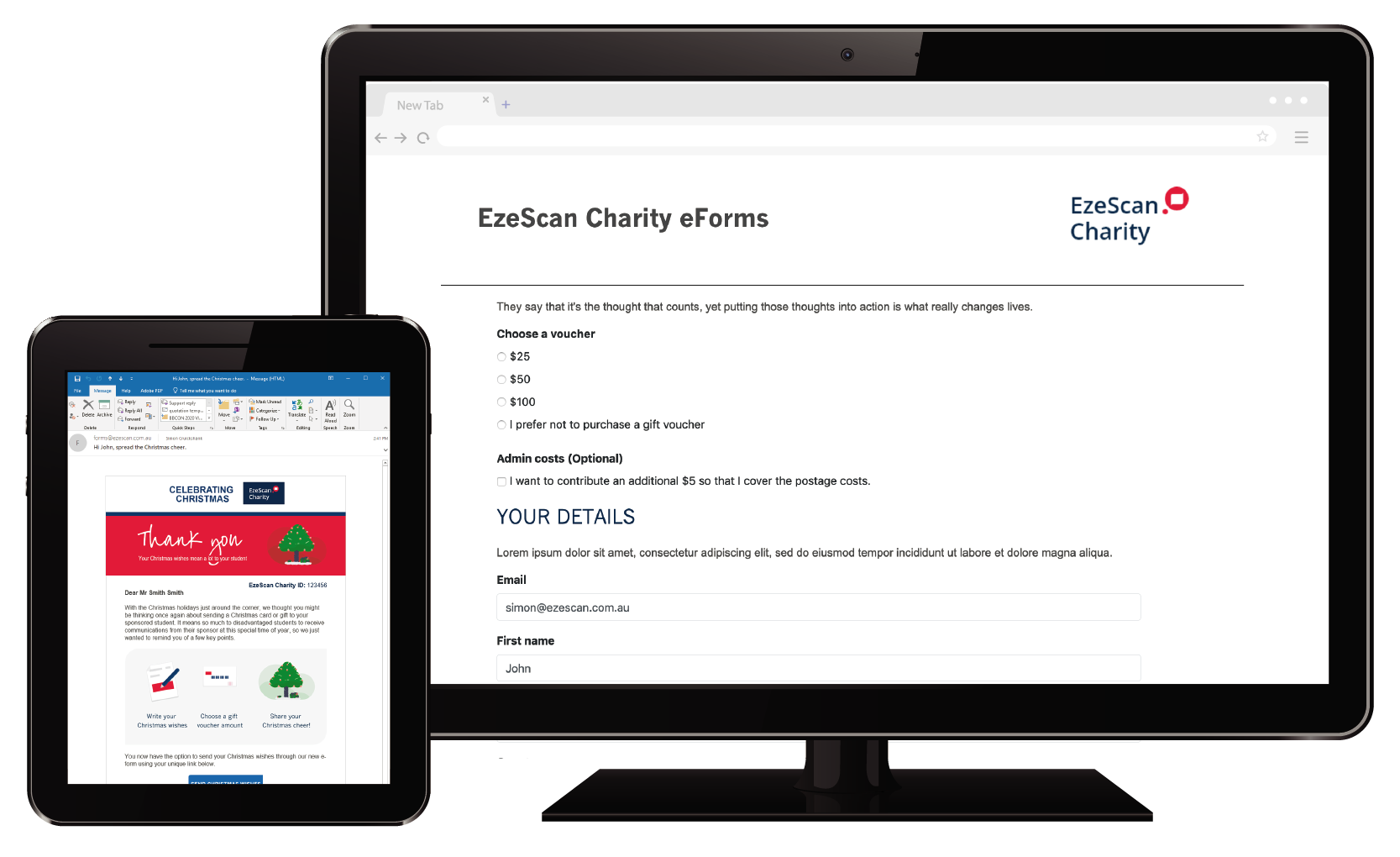 Digitally Transform Your Campaigns
EzeCampaigns helps transform the donation collection process from using hard copy letters and forms to a digital online experience using email message delivery and personalised web-based forms. Digital forms provide a more efficient and automated process, helping you to speed up your collection process and eliminating the delays inherent with paper based campaigns.
Create Personalised Web Forms
With EzeCampaigns you can create automated personalised URLs to send to your donors via email or SMS by simply importing your list of donor contact details into a selected campaign in EzeScan. From a simple click through link, this personalised webform allows your donors to update their contact details and make their donation securely, quickly and easily via a PCI Compliant gateway. This donation form can be personalised with messages and preset payment amounts based on donor history.
Campaign Management & Visibility
Through the management console you can review your donor engagement and gauge the success of your campaigns, with real time insights into the effectiveness of your digital campaigns and your conversion rate. This allows your organisation to gain better control of your fundraising initiatives with targeted campaigns to help drive higher funding outcomes, reduce costs, and ultimately fast track delivery of your 'core' mission objectives.
---
Here's How It Works